Composite parts and structures:
recognized expertise
Meeting the current and future needs of the aerospace industry
The subsidiary Recaero Composites was the fruit of the 2006 acquisition of SOCAM (Société des Composites Aéronautiques du Montcalm, based in Mirepoix, France), a company specialized in manufacturing composite parts for the aerospace industry.With that external growth operation, the Recaero Group expanded its portfolio from the production of spare parts to the manufacture of structures made of composite materials.
Comprehensive expertise
The production unit in Mirepoix (15 minutes from the group's main offices in Verniolle) has a staff of 30 experts in the manufacturing of small and medium series of composite parts: monolithic and sandwich parts.
It also works on projects such as prototypes, spare parts and AOG (Aircraft on Ground) services for aircraft declared to be unairworthy.
Recaero Composites also participates in R&D projects and has holdings in a design office specializing in the calculation of composite structures, yielding an integrated portfolio.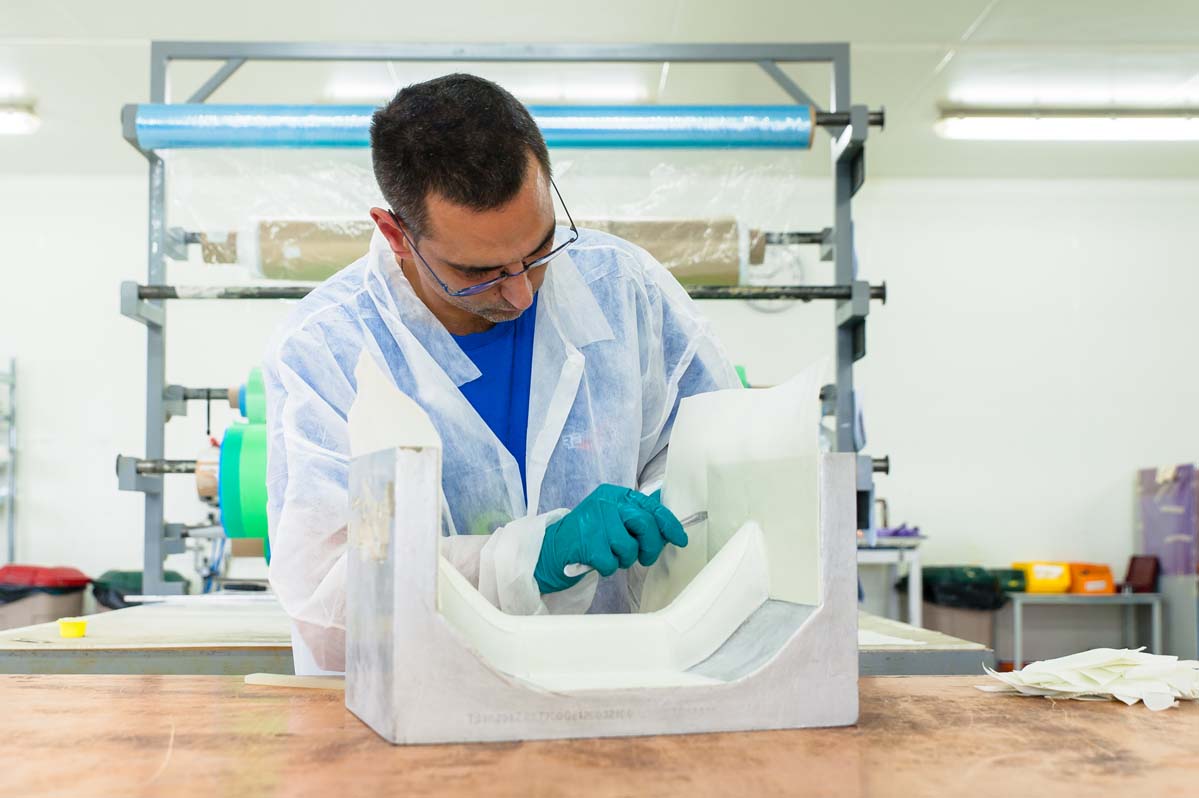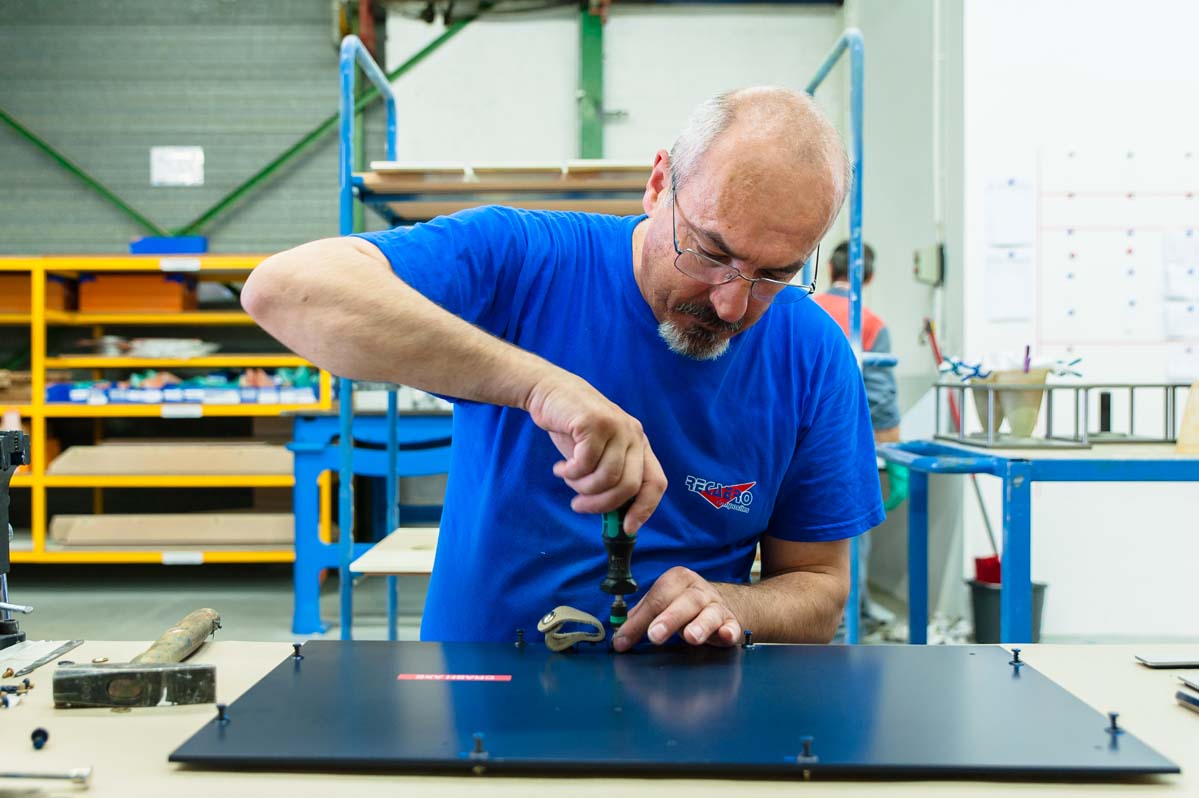 Mastery of processes
Depending on the special features and constraints of each part and structure to be produced, Recaero Composites has implemented the most relevant processes:
Contact moulding
Fusible core injection moulding
Pre-peg moulding
Vacuum packed
Vacuum bag
Autoclave
Die / matrix
Inflatable bladder
Sandwich
Fitting

Bonding
Riveting
Trimming / piercing

Painting
Inspection

Series monitoring
Three-dimensional
Relevant technical tools
To provide tailored responses to requests for composite parts and structures, the production unit has the infrastructure needed to bring each project to fruition:
Class 100000 (ISO 5), temperature and hygrometry regulation and overpressure
1 freezer (70 m 3 ), 1 cold chamber (60 m 3 ), 100 m² for the honeycomb, 50 m² for chemicals and 100 m² for tools
Hot tools:

1 autoclave with a max T of 450°C, pressure of 25 bars and capacity of D2000x3000
5 incubators with a max T of 250°C and a max capacity of 2800x2000x2000
1 SATIM hot press 2600x1500, 243 t, max T of 450°C

Fitting and assembly shop:

3 m guillotine, riveting C frame, band saw and drill presses
Plastic sand blaster and suction table

Spray booth:
35 m², temperature and hygrometry regulation, and mixture prepping room
Tensile testing machine / materials receiving inspection:
Testing of tension, flexing, compression, strain and climbing drum peeling