More than 20 years
serving aerospace customers
A pragmatic response to industry needs
An activity inspired by the needs of the aerospace industry
In early 1990, the company Aérospatiale was dealing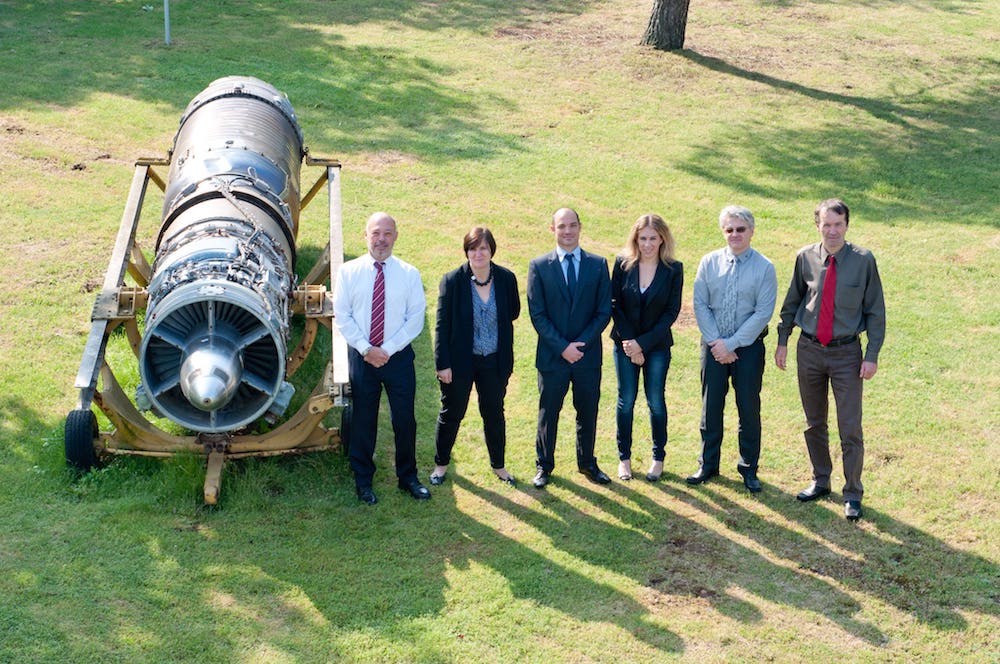 with a problem: finding a long-term industrial solution for manufacturing spare parts for aircraft, whose serial production has been discontinued.
The main models concerned with the Concorde, the Caravelle and the Airbus A 300, version B2-B4.
In response to that problem, Thierry Pobeau decided to create Recaero with the help of Aérospatiale in late 1991.
Recaero became fully operational in March 1993, specializing in the production of spare parts. A business that, from the very outset, has represented more than 90% of its activity.
Key dates for the Recaero Group
1993-1994: Creation of Recaero by Thierry Pobeau with the help of Aérospatiale. The company specializes in manufacturing spare parts for aircraft, whose serial production has been terminated.
Recaero then employs a staff of 30 people working on the following projects: Concorde, Nord 262, Corvette, Fouga Magister and Airbus A300 B2-B4.
Beginning in 1999: Recaero experiences rapid growth in its core business of spare parts manufacturing. The Group offers its expertise to new clients and develops new business lines.
2005: Creation of Recaero India, a subsidiary dedicated to machining of metal parts and, eventually, sheet metal work, assembly and surface treatment.
2006: Creation of Recaero Composites after the acquisition of SOCAM (Société des Composites Aéronautiques du Montcalm), based on Mirepoix, France.
This external growth operation allowed the Recaero Group to expand its portfolio to the production of composite structures and parts.
2007: Inauguration of the Recaero India plant (production plant).
2014: Official structure given to the training centre created in 2007, with the founding of the Recaero Formation subsidiary, in response to internal needs for qualified manpower which was insufficiently present on the labour market.
2015: Opening of an office in Germany (Hamburg).